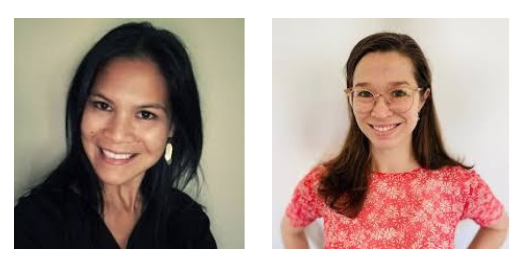 By John O'Neill, Komosion Founder.
The mood is celebratory. The announcement of the re-opening of business in Melbourne came just in the nick of time – community and business anger and frustration at the extended lock-down was boiling over.
Since Komosion was founded in 2009 more than half our business has been done in Victoria. But not in 2020.
During most of the last decade our offices were in South Melbourne. In 2017, we introduced a more flexible working model, basing ourselves first on the Mornington Peninsula and now in Hampton, with on-demand CBD meeting rooms hired via the Australian Institute of Company Directors and WeWork – and now Zoom!
"We've increased our commitment
to Melbourne and Victoria."
While Melbourne has been in hibernation we've increased our commitment to the city and state. In August, we hired Kate Fitzpatrick to run our national business from Melbourne, supported by the Elwood-based former 'Deloittian' Helen Baker, appointed to our Advisory Board in September.
We now look forward to working with our Victorian clients in the transport, government, tourism, not-for-profit and higher education sectors to build an even more vibrant city and state in a COVID-safe, new normal.
We've got this. Let's go!
Just turn up and be the best version of yourself – marketing guru's anti-sales culture advice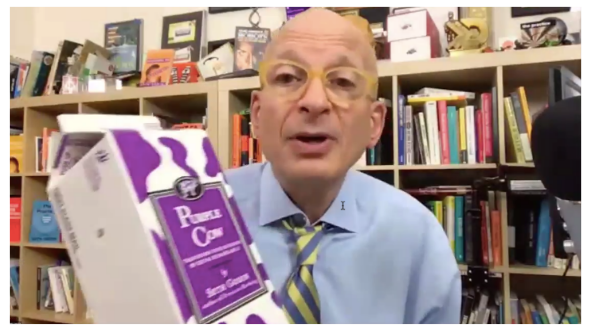 One of the unexpected bonuses of COVID-19 has been online access to some of the best and brightest minds in the world in various different fields of endeavour.
I'd put the opportunity to participate in an online forum, organised out of Melbourne last week, with the New York-based marketing guru Seth Godin in that category.
Seth has established a massive global following over the last three decades and produces short, sharp daily Blog posts – that are both philosophical and practical – and part of my essential daily digest.
Ironically, his appearance was within a day-long seminar of what I consider to be fairly high-pressure online sales conference organised by an energetic young guy called Ethan Donati – and was all the more poignant for being within that context.
The Seth section of the seminar took the form of a "fireside chat" with many early career participants seeking guidance which was humbly given.
For example, Seth was asked: How do you earn trust as a marketer?
"Trust is simple," he responded. "You make promises and you keep them. You usually get a chance to do it again. It requires patience and you can't shortcut that."
"Be the best version of yourself and keep showing up as long as you are making forward motion. Consistency builds trust. The act of what we do is who we are."
Seth's early fame came when he self-published a book called Purple Cow on the importance of striving to "be remarkable" (stand out among the brown cows), as a tribute to a late friend.
He decided he needed to promote the book, performatively, and so he packaged and distributed it in a milk carton.
The term "Purple Cow" became bywords for doing something remarkable but, he said, this wasn't a simple gimmick. "I wasn't trying to get attention, I was trying to change the culture."
Much of Seth's wisdom is imparted in the form of aphorisms. Ultimately, he says, marketing is super simple: "Here, I got this. Do you want it?" ​
Beware of an increase in hacking attacks: what you can do and how we can support you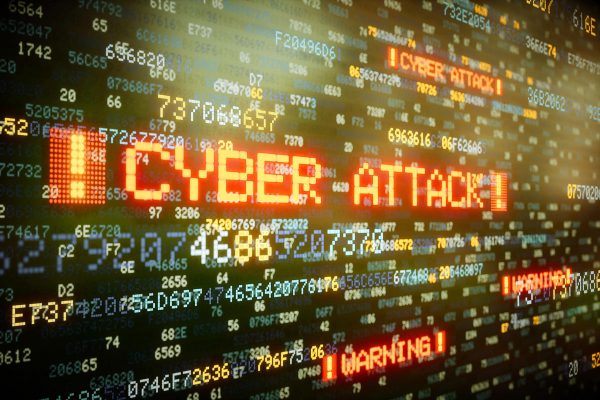 Our technical team reports a large increase in hacking attempts and says hosting providers are seeing an average of 15 – 20 attempts per hour on website hosts."In particular the hackers are trying to penetrate POP or IMAP accounts for their known vulnerabilities," says Technical Director Darren Fryer."Once the hacker has access to email they can send emails pretending to be the business and divert payments or request payments."Email is a point of particular vulnerability and we recommend clients use Office365 or GSuite which have two-factor authentication activated. If you would like help checking your provider or moving to a new one, please get in touch.
We are also in the process of consolidating all our clients' domains and websites onto our AWS hosting service and taking extra steps to secure their online forms. Again, these steps help avoid potential hacks and online theft.