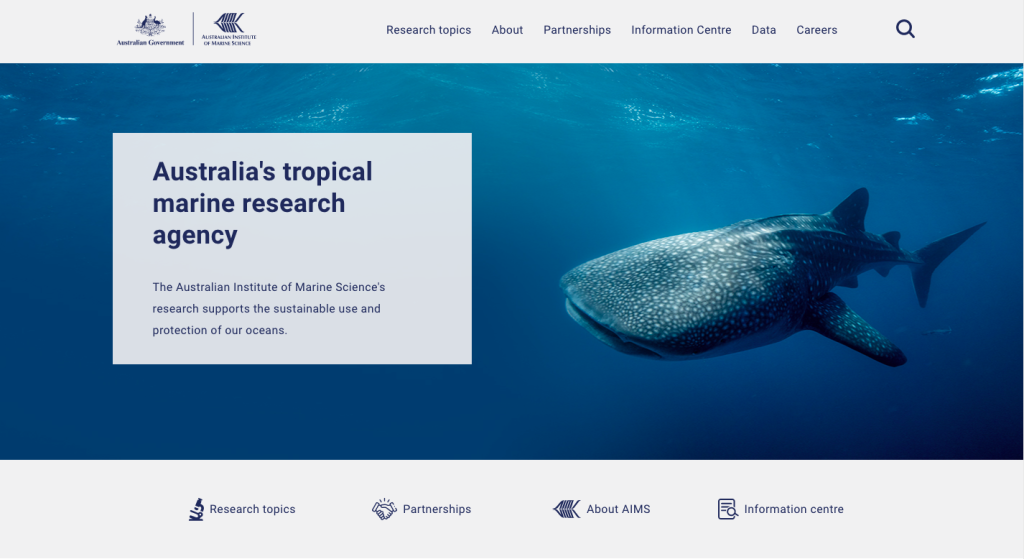 The Australian Institute of Marine Science (AIMS) is celebrating its 50th year of operation and is seeking to build a 10-fold increase in the general public's awareness of the important work it undertakes, including managing the longest running longitudinal study of the health of the Great Barrier Reef.
As part of the drive to increase its profile, Komosion was asked to develop a strategy to improve AIMS' use of its website and digital channels in line with its overall corporate strategy.
The site needed to respond more intuitively to its various audiences, spanning university researchers, corporates looking for assistance managing the marine environment through to students, media and other government agencies.
A key to simplifying the web presence was to incorporate an API – application programming interface – to a self-managed platform where the organisation's researchers can maintain their own profiles and simply have them ingested into AIMS' website.