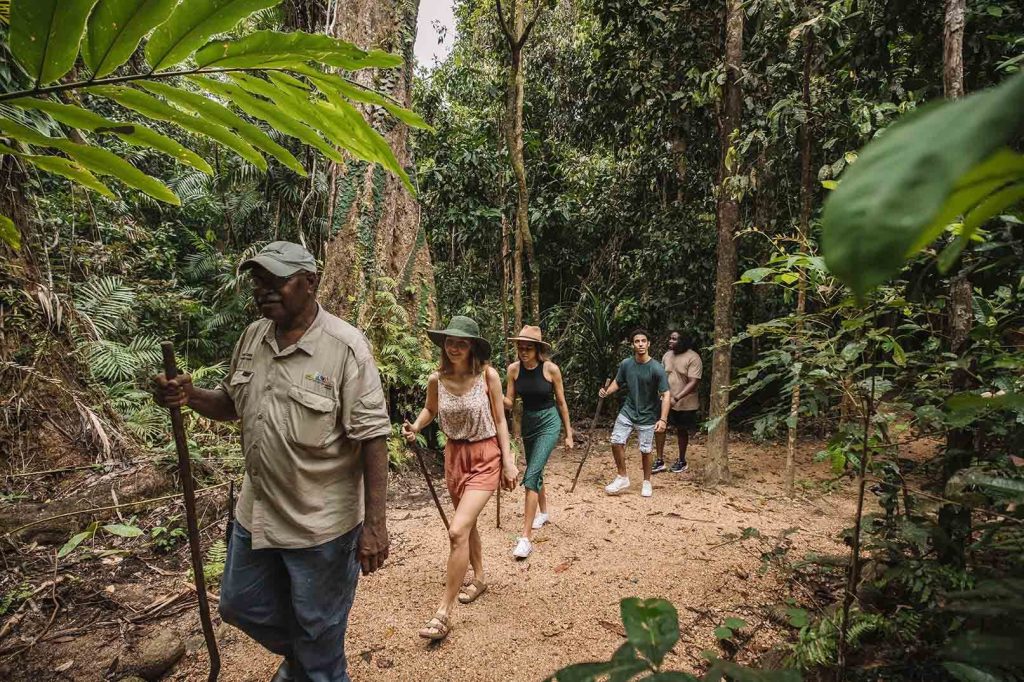 As soon as they were freed from pandemic lock downs, Australians flocked to Queensland in record numbers, perhaps proving the adage that you don't know what you've got until it's gone.
During the two years of intermittent border closures, the Queensland tourism industry was contemplating much the same thing.
Its focus was on a future where visitation does more than put "heads on beds"; where visitors not only tread lightly, but actually contribute to the amazing destinations they enjoy within the State.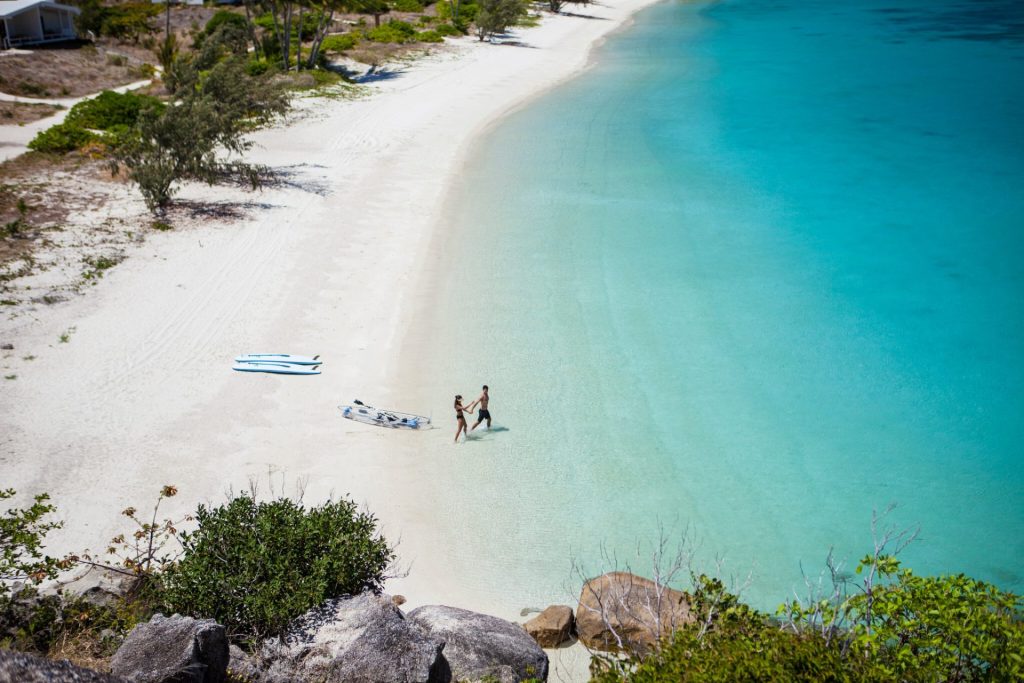 I was a member of an industry panel commissioned by the Queensland Government to engage tourism operators across the state during the last year to come up with a plan for the future.
Titled Towards 2032: Reshaping Queensland's visitor economy to welcome the world, our report's sub heading gestured toward a shift in mindset and measurement. We described our document as "a plan to deliver uniquely Queensland experiences in step with the needs of visitors, communities and the environment".
In Australia last month, Professor Joseph Stiglitz, a Nobel laureate economist, commented: "The economy is supposed to serve the people, not the people the economy. We sometimes get that confused." And Australia's new Treasurer, Dr Jim Chalmers (himself a Queenslander), recently announced his first budget will include a wellbeing chapter with measures for living standards such as education attainment and health outcomes.
Similar thinking informed our Panel's recommendations.
"What we now refer to as the visitor economy was originally narrowly conceived as 'tourism' and thought about primarily as a network of transport and accommodation through which industry would get as many people to spend as much money as possible," our report said.
"Our primary measure of success for the visitor economy continues to be expenditure. It's an important proxy for jobs and income, but it's a blunt measurement that excludes community and environmental impacts – nor does it explicitly consider the customer experience."
Our plan calls out ways in which industry, local communities (importantly including First Nations peoples), and the environment can benefit from future visitation.
For example, we said Queensland should create more experiences that encourage visitation from a growing cohort of people who are looking to actively contribute to the destinations they visit.
This could include assisting with reef restoration as part of a trip to Cairns and the Great Barrier Reef – taking advantage of various 'voluntourism' opportunities or participating in 'citizen science' to document reef health.
We said that Queensland's beaches, hinterlands, rainforests, the Outback and the Great Barrier Reef are the bedrocks on which its visitor economy has been built. It is Australia's most biodiverse state.
We also noted its urban environments blend development with lifestyle amenity that allows residents and visitors alike to make the most of its climate. "Simply put," we said, "Queensland has a natural advantage."
But it can stand still. Our plan is multidimensional. We made 75 Recommendations against an array of big goals including:
a significant growth target for visitor expenditure – $44 billion in overnight visitor expenditure annually by 2032;
the need to stay visitor centric and "cutting-edge relevant"; and
the "top 10 ways to change the game" (see box).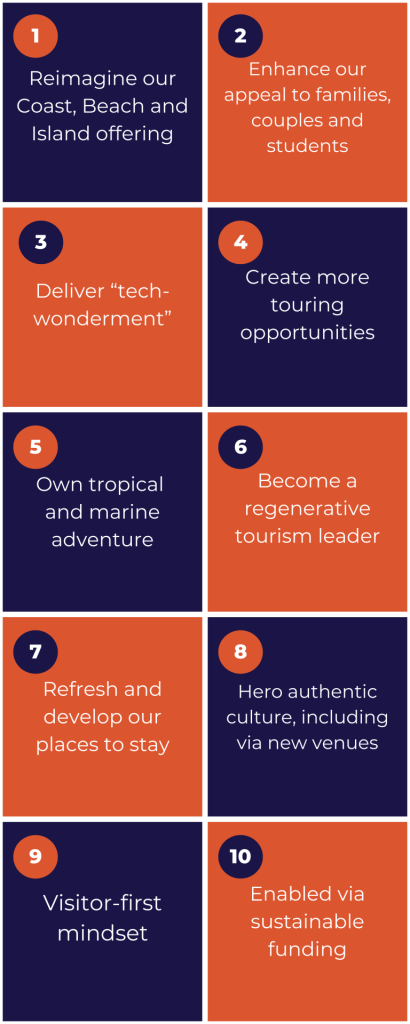 We recommended some $270 million+ of mostly up-front investment in Experience Development and Infrastructure and proposed new sources of funding in the form of modest levies and fees on visitors to support local communities and enhance Queensland destinations.
Our plan emphasised that industry will only be successful if it ensures future experience development is customer-focused, benefits local communities and positively contributes to the environment – as well as providing profit to operators.
The Queensland Government has provided an interim response to our plan and a full response to all 75 recommendations is expected in November to coincide with the annual gathering of industry leaders at the Destination Q Forum to be held on the Gold Coast.
Panel Chair Liz Savage says: 'If we collectively focus on the right opportunities, we believe Queensland can and will reclaim its position as Australia's holiday state and one of the most desired destinations in the world."
John O'Neill is Komosion's founder and principal and was a member of an Industry Reference Panel commissioned by the Queensland Government and led by aviation expert and professional non executive director Liz Savage to create a 10 year plan for the future of tourism in Queensland.