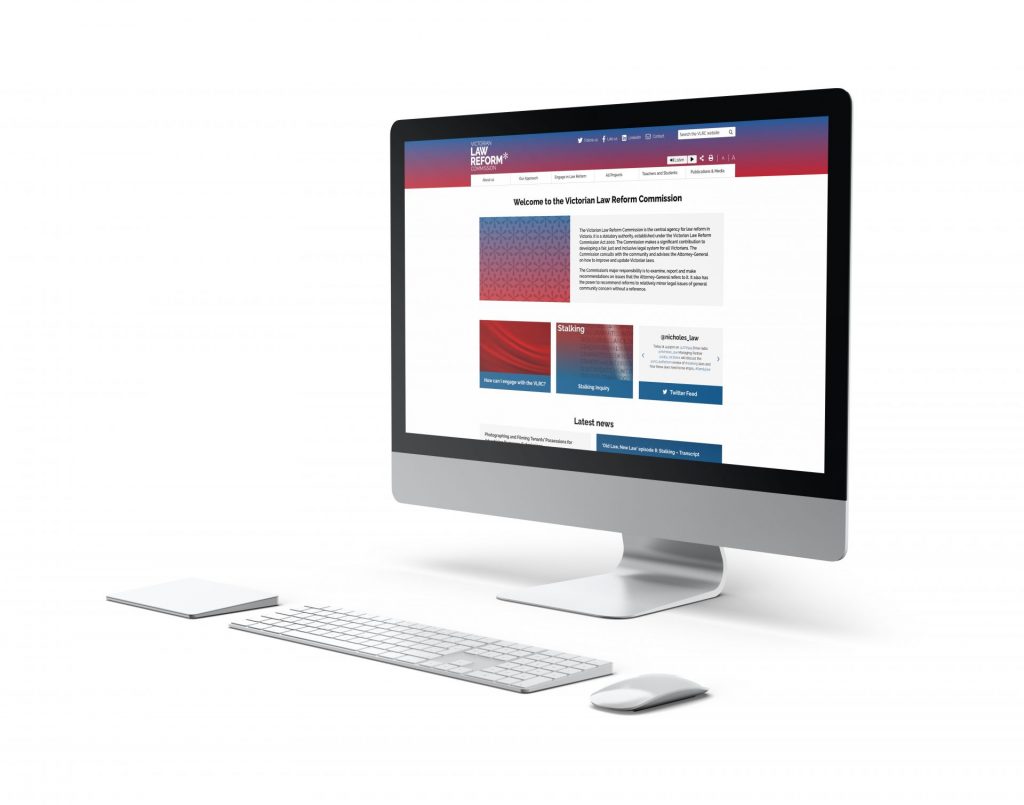 You may never have had cause to use the Victorian Law Reform Commission, but you have almost certainly benefited from its work. It is charged with developing a fair, just and inclusive legal system for all Victorians, and in 2021 it's celebrating its 20th year of operation via a rebranding and a new website.
During the last 20 years, the Commission has undertaken some 40 inquiries, spanning issues from abortion through neighbourhood dispute resolution, the use of medicinal marijuana and improvements to advocacy for people subject to guardianship.
This year, it's looking into ways to make juries more inclusive for people with disabilities such as vision and hearing impairment.
Komosion has supported the Commission in the management of its digital presence for more than 10 years.
"It's a privilege to help people get online access and contribute to an organisation which undertakes such meaningful work," said Komosion's General Manager, Kate Fitzpatrick. "Doing so also gives our team a stronger sense of purpose – it's lovely to know that our work is contributing to improvements for Victorians, especially for me as a Melbourne girl."
The new site is designed to express the Commission's fresh, accessible approach to law reform and can be viewed here.