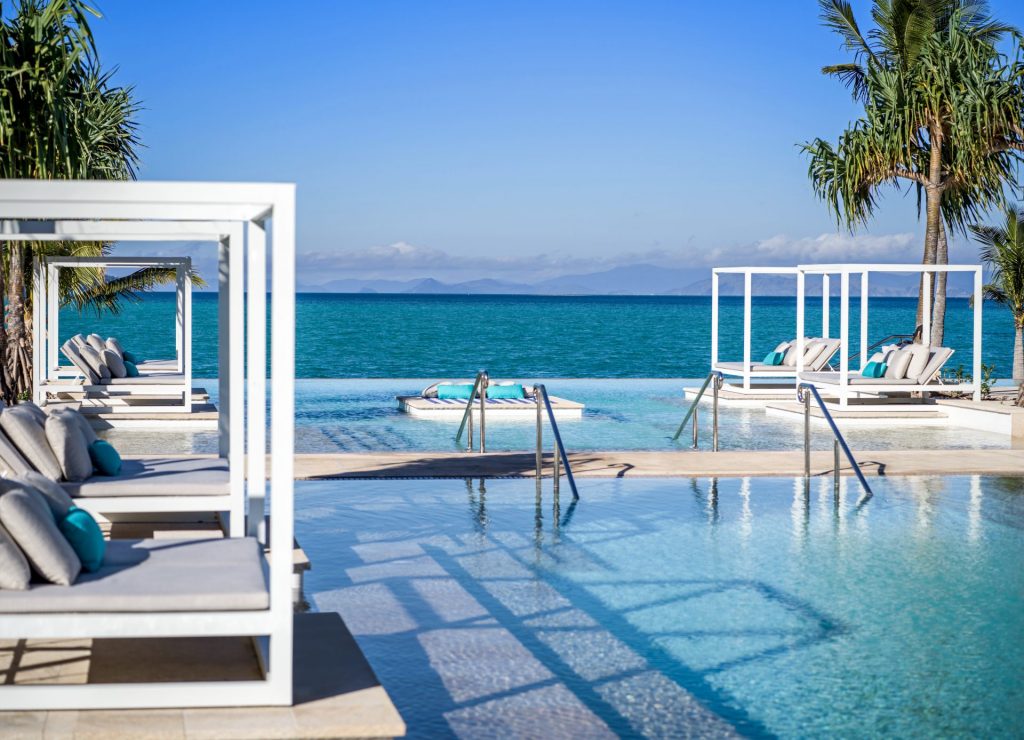 The brief was to bring Hayman Island Resort's digital presence and user journey in line with their world-class luxury guest experience and brand; a cut-through result for a business that needs to be relevant to a global audience.
"Our challenge was to clearly communicate both the natural beauty and unique activities offered on the island, while enabling a smooth and intuitive booking and browsing experience," said Joseph Sarkodie, Komosion lead UX designer. "This was achieved using simplified layouts and negative space to draw out the quality of imagery on each page. Navigation is logical and clear, and users are guided with well placed call-to-action elements. The overall look and feel of the site is both in-keeping with the brand values of IHG, and unique, reflecting the sense of isolation and escapism experienced on Hayman Island."
"I love the fact that when you get to the site, you instantly feel calm," Kate Fitzpatrick, a member of the project team and General Manager at Komosion.
The new InterContinental Hayman Island Resort website, designed by Joseph Sarkodie and built by lead developer Marc De Winnaar, went live on July 1st. To experience it for yourself, visit haymanisland.intercontinental.com.
If you'd like to speak to Komosion about redesigning your website, please get in contact with us.