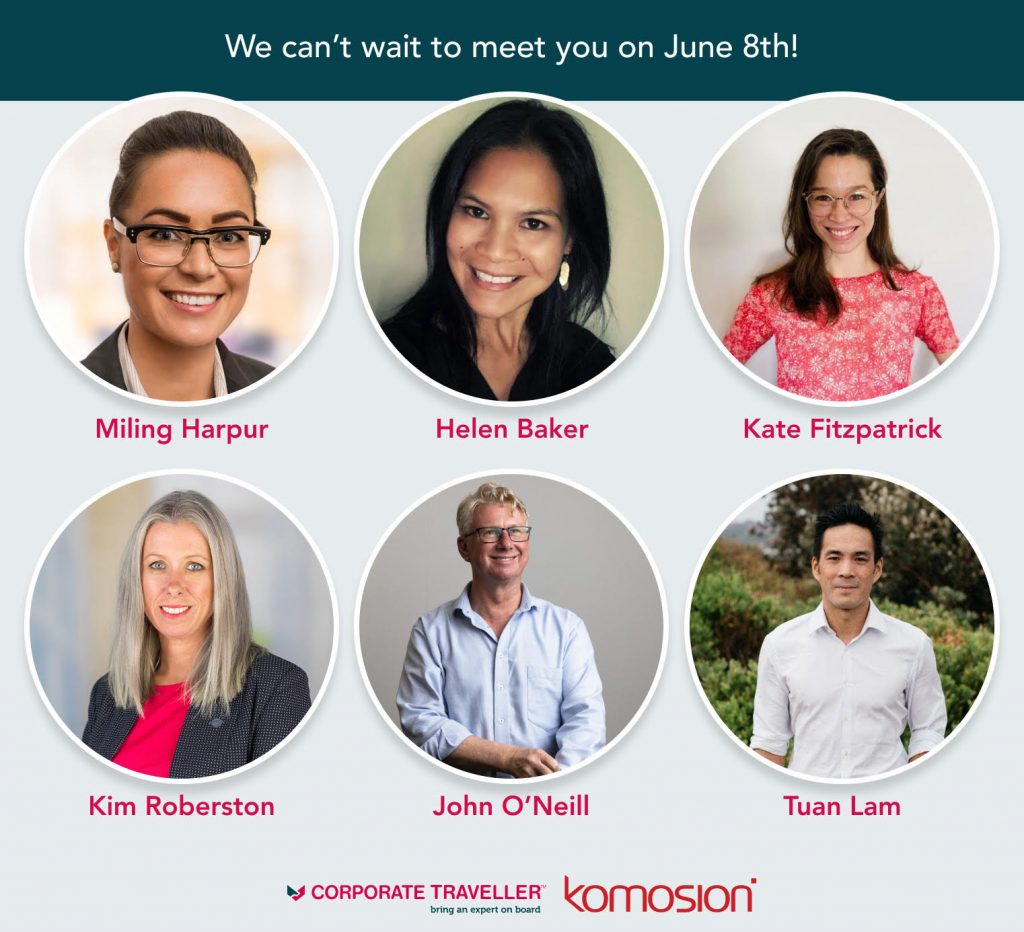 Flight Centre's Corporate Traveller business and Komosion have partnered to help their small to medium enterprise (SME) assess and improve their sales and digital marketing as part of the company's commitment to helping SMEs navigate their journey to success through their new Business Support Hub.
The initiative, a year in the making, includes a multiple-choice, self-assessment questionnaire that takes just minutes to complete and generates a free and very practical report providing tailored insight into sales and marketing technologies and realistic advice on how to use them to increase revenues.
The self-assessment questionnaire will launch this week as part of Corporate Traveller's Wheels Up: Return to Growth program which, since February, has been progressively making a range of resources and exclusive business growth offers available, to help customers accelerate their recovery.
"The design of the questionnaire and report content was overseen by Komosion's General Manager, Kate Fitzpatrick, drawing on her 15 years' digital marketing and product management expertise," said Tom Walley, General Manager, Corporate Traveller, Australia. "This includes six years based in London including at Pearson, one of the world's largest education and assessment companies."
Those who complete the self-assessment questionnaire will also be invited to join a one-hour, online seminar on June 8, 2021, where an expert consulting panel will discuss how to best blend customer engagement via digital channels and real world meetings in the post-Covid 19 world. Register here.
The panel members include Deloitte Australia's former client relationship coach for its Partners; an executive who drove $640 million worth of Olympic Games ticket sales; a global expert in digital transformation; a cleantech Venture Capital director and Corporate Traveller's two most senior sales and marketing experts. The panel will answer questions and address topics including:
how companies are managing issues and grasping opportunities arising from the pandemic.
ways to maximise startup and small business growth in the current economy; and
solutions to other real SME business problems;
"We've been helping design better customer experiences for Flight Centre and its brands since 2014, including via various digital initiatives, and I'm delighted to now be invited to share our expertise and insights with Corporate Traveller's customers," said John O'Neill, Komosion's Principal and Founder.
---